REG Researcher: Peter Andrekson
Workpackage: WP3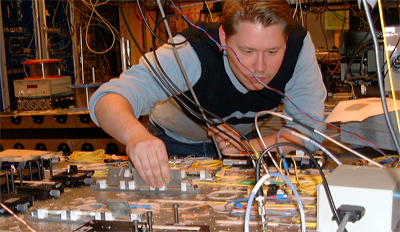 Fibre Optic Communications Research Centre (FORCE)
At Chalmers University, the Fibre Optic Communications Research Centre (Force) carries out research on high-capacity fibre optical communication links. There is an uncertainty as to which of the more advanced techniques are likely to be used in commercial systems in the future. A reliable test-bed including transmitter, receiver and transmission link is essential to study the metrology of advanced optical signals.
More information about the fibre optics research at Chalmers

The research within this EURAMET joint research project receives funding from the European Community's Seventh Framework Programme, ERA-NET Plus, under Grant Agreement No. 217257.