This LUMINAR Consortium brings together complementary world leading skills found within the Partner organisations to address a broad spectrum of Large Volume Metrology challenges within industry.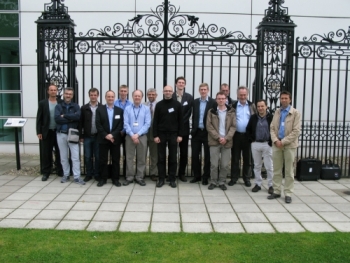 It is absolutely clear that no one institute could address all of these challenges on their own, thus a key requirement is to engage with a range of organisations with the necessary skills across the whole research spectrum. With respect to the national measurement institutes (NMIs), this project will exploit the strong synergies that exist between the Partner institutes whilst avoiding unnecessary duplication of activity. The institutes work both on parallel lines of research and together on serial aspects, culminating in a series of trials at each others' laboratories and in industry.
The inclusion of a number of unfunded industrial partners is absolutely vital to the success of LUMINAR. It demonstrates the relevance and importance of the work planned. In addition, through providing access to their facilities, and supply of specialist equipment, their inclusion gives the opportunity to trial the new methodologies and techniques a real industrial environment vital to demonstrate the improvements envisaged.
In late 2013, the project was joined by an additional REF researcher - Thomas Ulrich from Karlsruhe Institute of Technology, Germany, is performing work on studying spatiotemporal variations of kinematics in robots and laser trackers.
Stakeholder committee
The project stakeholder committee (which is informed of progress and has the option to attend any project meetings) currently comprises staff members from the following organisations:
Hexagon Metrology spa
Coord3 Industries Srl
BAE Systems (Operations) Limited
ITER Organization
Boeing
Hexagon Metrology UK
Rolls-Royce
PTB
Heidenhain
CERN


The research within this EURAMET joint research project receives funding from the European Community's Seventh Framework Programme, ERA-NET Plus, under Grant Agreement No. 217257.
End of Project
The project ends on 31 May 2016.

End of Project Workshop
09:00 Wednesday 18 May 2016 to 14:00 Thursday 19 May 2016
The workshop was held at the National Physical Laboratory, Teddington, TW11 0LW, UK.
Presentations from the workshop are available on the workshop webpage