European Metrology Project Energy 51:
Metrology for III-V materials based high-efficiency multi-junction solar cells
A three-year collaborative project between 13 Industries and European National Measurement Institutes; this project delivers the traceable metrological infrastructure required to support the rapid advances made on multi-junction solar cells that are based on III-V materials.
July 2014 – June 2017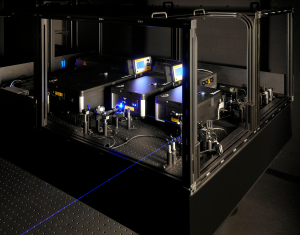 Today's energy policies are based on three requirements: the energy should be secure, affordable and sustainable. The solution is likely to be a mix of sources depending of the country and the market conditions. Recent growth in photovoltaics (PV) has been mostly driven by government subsidies and the lowering cost of silicon based solar cells. This is, however, not sustainable, both financially and in terms of power requirement. This project supports an emerging offer in the solar energy sector that requires far less area per kilo-watt-hour produced and has the potential to be sustainable without government subsidies.
Concentrated photovoltaic (CPV) uses relatively cheap optical elements to concentrate the sun light onto highly-efficient multi-junction solar cells (MJSC). III-V materials based MJSC structures are designed so that each junction absorbs a separate portion of the solar energy spectrum, allowing for solar energy conversion with efficiencies as high as 40%. The technology is rapidly advancing from a proven space technology to terrestrial application. However, a key element for the technology to compete with existing traditional energy sources is to further increase the cell efficiency to 50% or higher.
This project establishes the measurement infrastructure required by European industries and research laboratories to accelerate the development and adoption of next generation multi-junction solar cells.

The research within this EURAMET joint research project receives funding from the European Community's Seventh Framework Programme, ERA-NET Plus, under Grant Agreement No. 217257.