The excellent mechanical properties, low weight, fatigue and corrosion resistance of fibre-reinforced plastic (FRP) composites gives them considerable advantages in renewable energy (wind, wave and tidal), oil and gas and transport applications. The use of FRP composites has the potential to reduce fossil fuel reliance, consumption and greenhouse gas emissions. However, full exploitation is hindered by the diverse range of defects and damage mechanisms that reduce the strength, stiffness and life of FRP structures. Non destructive evaluation (NDE) is the process used to ensure material quality (e.g. maximum defect size) of a component and that parts are fit for purpose.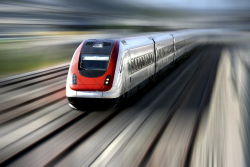 Defects in FRP structures may be introduced during the processing and fabrication of composite components and can initiate or grow in-service. In the context of this JRP, the term 'defect' refers to imperfections introduced during manufacture/processing and/or secondary machining operations, as well as damage sustained during a component's service life. One of the challenges facing accurate and repeatable defect detection in FRP composites is the multitude of defect types that exist, each with characteristics that present different challenges to the NDE practitioner. In order for a particular NDE technique to achieve broad acceptance by industry, it is desirable for the technique to be able to detect a range of defect types with a high level of confidence.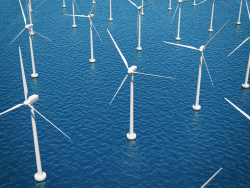 Project VITCEA (Validated Inspection Techniques for Composites in Energy Applications) will develop and validate traceable procedures for novel NDE techniques with contrasting detection capabilities, which will underpin the increased use of FRP composites for improved efficiency and reliability in energy related applications e.g. wind and marine turbine blades, nacelles, oil and gas flexible risers.
For more information please contact: Michael Gower